Dreamed sounds of our trains


Musique concrète and a audio-synced mograph for the track.

Concept & Process
Trains were an important and integral part of my childhood, with my dad working in the Indian Railways. As a family, we loved trains so much that we would go on 2 day long train journeys to a desination faraway and return the same day just to take the 2 day journey back.

For this project, I went on train journeys for 3 days in and around Ahmedabad and conducted field recordings in the train and outside in different stops. These recordings contributed to the final Musique concrète soundtrack. I also created an audiosynced motiongraphics video to accompany the track for visualising the feeling of travelling in a train.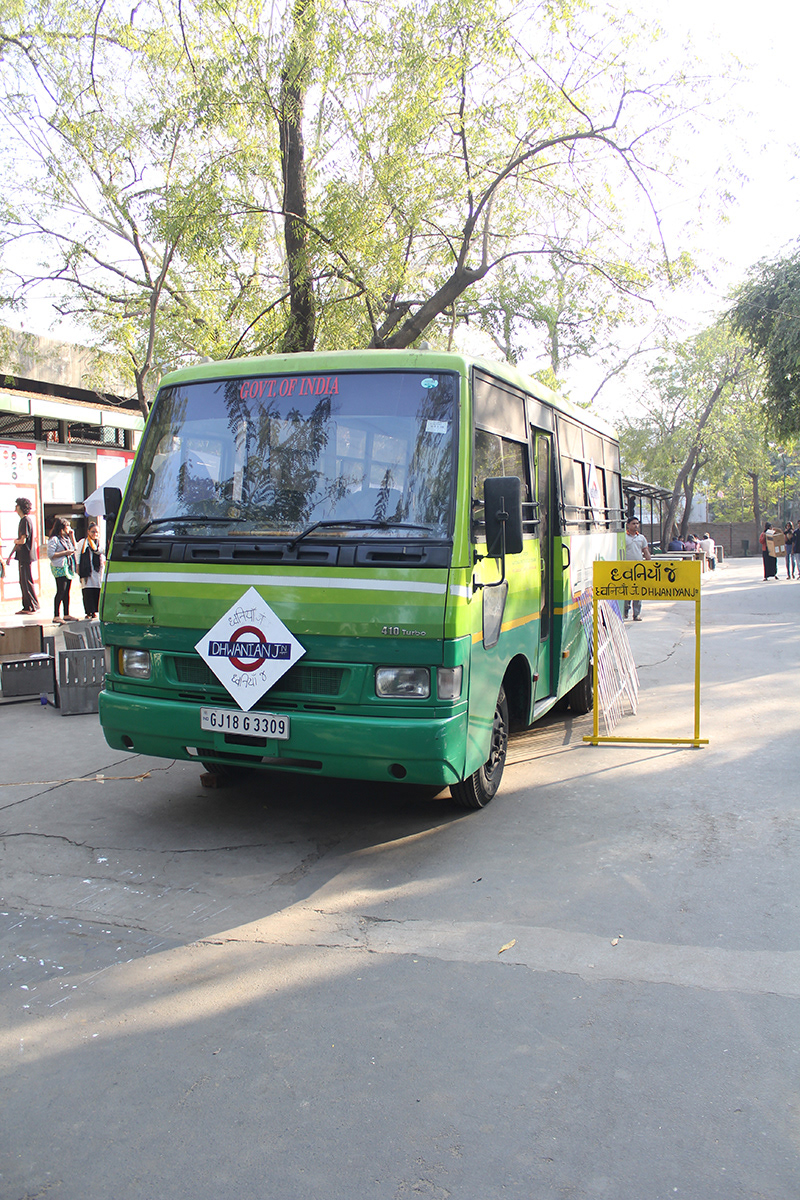 Exhibit inside a bus converted into a train
Favourite sounds website projection on a wall with headphones